CANADA'S BEST
SECURITY REVIEW WEBSITE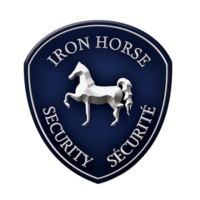 884 Churchill Avenue South, Ottawa, ON K1Z 5H2
OUR REVIEW:

Iron Horse Security is a well-established award-winning security company that's been in business over 26 years. The company has security personnel who are fully qualified in not only the security essentials but also in de-escalation training and specializes in customer-centric services. They are Canada's leading customer service focussed security provider. They have a team of people who are capable of adapting to any situation that might arise on the spot and do so with the utmost professionalism and compassion. As many of its valued clients can attest, their commitment to quality and due diligence is second to none.
Iron Horse Security's Brand Ambassador program has been particularly successful.
PROS:
Commercial Security, Alarm Response, Mobile Patrols, Gps Guard Movement Tracking, Advanced Supervisor Duties,  Concierge Services, Residential, Industrial Security, Time and Attendance Tracking Software & Investigation Services
CONS:

Does not carry handcuffs (focus is on de-escalation)
Does not carry batons (focus on non-violent crisis intervention)
Does not currently provide service outside of Canada.
SPECIALTY:
Commercial Security, Government Security, Industrial Security, Retail Security, Mobile Patrol, Construction Security, Concierge & Residential Security.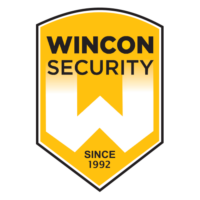 100 Ironside Crescent. Unit #1-3, Scarborough, ON M1X 1M9 
OUR REVIEW:
Wincon Security has been in business since 1992 with just under 500 security guards. They are based out of Scarborough and primarily focus on loss prevention and concierge services. They value community involvement and do their best to help staff develop personal and professional development.
PROS:
Loss Prevention, Virtual Monitoring & Mobile Patrol.
CONS:
Poor Management & Customer Service.
SPECIALTY:
Loss Prevention & Concierge Services.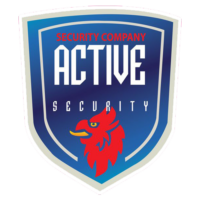 2560 Matheson Blvd East, Mississauga, ON L4W 4Y9
OUR REVIEW:
Active Security has been in business since 2004 with over 400 security guards. They primarily provide services in the Greater Toronto Area, Hamilton Region, London Ontario and also Ottawa. They are dedicated to training their team, multi-cultural staff and build on their current experience.
PROS:
Very Low Bill Rates.
CONS:
Does not manage or service clients effectively because of below market bill rates.
SPECIALTY:
Residential Security.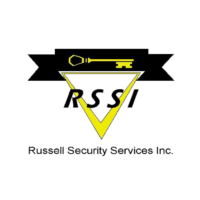 30 Arrow Road, Toronto, ON M9M 2L7
OUR REVIEW:
Russell Security has been in business since 1990 with over 800 security guards. They have offices in Toronto & Barrie and primarily provide services in those regions as well. CEO is a former Toronto Police Services sergeant and the organization is focused on client satisfaction through management responsiveness. 
PROS:
Loss Prevention, Mobile Patrol & Investigation Services.
CONS:
Poor Management & Poor Pay for Security Guards.
SPECIALTY:
Loss Prevention & Mobile Patrol.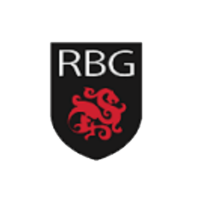 5255 Yonge St, Unit 1010, Toronto, ON M29 6P4
OUR REVIEW:
RGB Security is a fairly small organization focusing primarily in the Greater Toronto Area. RGB employs just under 200 guards and was founded in 2011. RGB is primarily focused on their existing client base and does not want to expand their current capacity.
PROS:
Event security, Security Guards,  Concierge Services, Commercial & Residential Security.
CONS
They have a very small amount of security guards. Unable to provide national coverage and have a limited mobile patrol unit.
SPECIALTY:
Event Security, Concierge Security, 



ABOUT
You deserve the best quality in service!

My team and I have a collective 50+ years of experience in the security industry.  We decided to create and launch this website after all the poor reputation the industry has gotten due to bad companies and their practices. We decided to help the community by launching this website so consumers like you can make a more informed decision when purchasing security guarding services.
That is why since 2010 we have been reviewing the TOP security guard companies in Canada. We check business reviews, history, complaints, ratings, quality of service, trust, cost, reputation, and customer service. We do the hard work, so you do not have to. When it comes to picking the top security company in Canada, we are your best resource! We have done all the homework, so you do not have to.
We make it easy and accessible for you to have all the information in one spot so you can make the best-informed decision when it comes to making your choice on the best security guarding company for your organization. We do not hide any information from you and only present you with the absolute facts. You do not need to pay us for this free information, nor do we collect any data from you. We are simply doing a service to the community to help facilitate better security guarding service across Canada.
Private security guarding company is a private security agency that employs, staffs, and manages security guards for your business. The agency with the help of its guards helps protect against theft, vandalism, loss prevention, supervision, fire, and other illegal activity. You have a choice of hiring both armed and unarmed security personnel, as well as mobile patrol, emergency response, parking security, access control and other services 
Your opinions are important to us. Whether it is a simple question or a valuable suggestion, we are here 24/7. You can email us directly.
All Rights Reserved © 2021 – Security Reviewer